Wednesday, October 17th 2018
Carving Powder to Tenderloin-A UFS History
By happenstance, Dave Jensen, Chief Operating Officer at Utah Food Services (UFS), met Robert "Sully" Sullivan, the whimsical owner of UFS, met at a KOA campground on North Temple, 37 years ago on their quest to find the best powder on earth.
A little UFS history.
The two ski bums quickly assimilated to life as Utahans and eventually carved out their careers as leaders in Salt Lake's hospitality industry.  In 1994, as the original Salt Palace Arena phased out, Sully rescued the catering service with some creative financing and a giant leap of faith.  He set up shop in the Greek Church kitchen and provided catering services during the demolition of the arena and the subsequent resurrection of the convention center.
Against all odds in 1996, the County of Salt Lake awarded Utah Food Services and the catering team the esteemed, exclusive contract to provide food and beverage service at the Salt Palace Convention Center. Dave Jensen and Kerry Sullivan (Sully's brother) soon joined the team that would quickly be named one of MountainWest Capital Network's Fastest Growing Companies year after year.
During this time UFS fully participated in the preparations and excitement leading up to the 2002 Winter Olympics. Memories of the winter games will be forever cherished by Team UFS including the conversion of the Salt Palace Convention Center to the Main Media Center which featured a collection of pop-up restaurants whose lifespan synced with the Olympic calendar.  From our greatest athletes to the President of the USA, Team UFS competed at an Olympic level to prove to the world that Utah's restaurant and hospitality industry is worthy of gold medals.
Fast forward to 2018, UFS expanded into the Mountain America Expo Center, built an 18,000 square foot catering facility in North Salt Lake, purchased a fleet of catering vehicles including 3 mobile kitchens and employs over 150 people, many of whom are family and friends.   Founded upon the philosophy of helping others, the UFS outreach program provides employment opportunities for the mentally/physically challenged, individuals in recovery programs, retirees, youth groups and political refugees.  Building self-confidence and believing in each individual's potential and creative spirit starts from the top down.
If asked to describe UFS, anyone familiar with the company would no doubt include the word "flexible." As a company that offers full-service catering for groups from two to 12,000 people, flexibility is a key element to the success of this catering service, whose revenue has grown more than 1,200 percent since 1994.
The UFS philosophy recently gained national exposure on the World's Greatest TV in a feature segment which you can see here.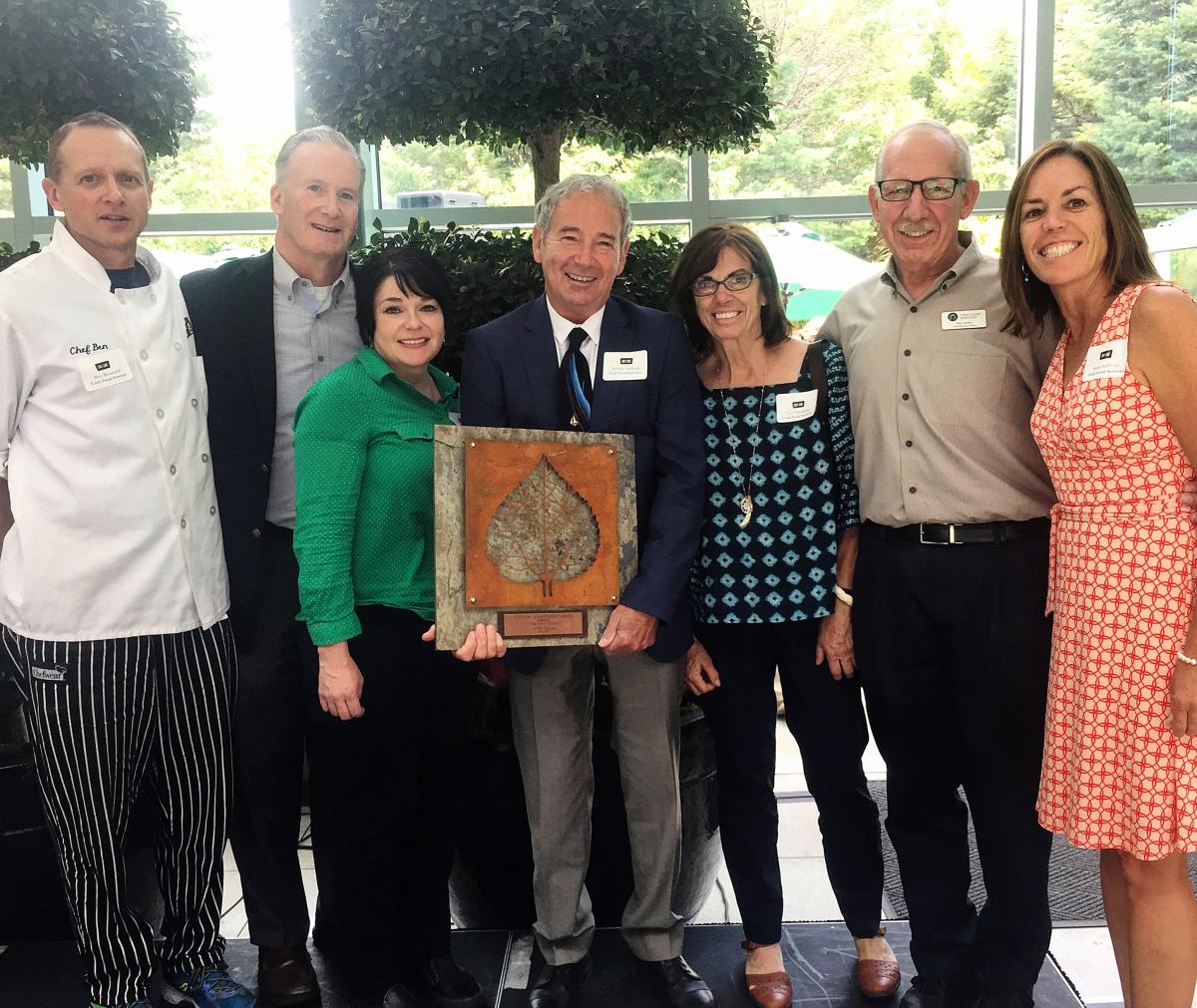 Other achievements include: Utah Developmental Disability Council's Employer of the Year Advocacy Award, Beehive Chef Association – Chef of the Year and Lifetime Achievement awards, APEX international sustainability certification, and a 3 time winner of the Salt Lake Tribune's Top Workplaces.  As the recipient of Visit Salt Lake's Annual Tourism Award, UFS is a proven leader in the hospitality industry and ready to cater your next event.
+++++++++++++++++++
For more information about the Utah Food Services catering team, food and catering, please sure to visit our Catering blog every week.
Kate Sullivan, Marketing Director at Utah Food Services
Monday, July 8th 2019
Catersource 2019 Reflections
In February 2019, Utah Food Services sent three representatives to the annual Catersource Convention...
Tuesday, April 16th 2019
Team Salt Lake City
We were so excited that our Marketing Director, Kate Sullivan was featured on Visit...
Friday, January 25th 2019
Come Together to Feed the Hungry (TSA Officers)
Utah Food Services and RubySnap came together today to donate meals to Salt Lake's...