Utah Food Services is the exclusive caterer at the Salt Palace Convention Center and Mountain America Exposition Center. This locally owned company has been catering in Utah since 1994. Utah Food Services strives to exceed each client's expectations through creative menu development, innovative presentation, and truly exceptional service. They attribute their success as an innovator in the hospitality industry to their diverse team's creativity and dedication. Utah Food Services offers customized menus that feature both global and local fare, special dietary meal options (such as gluten-free, vegan, kosher), extensive beverage and bar service, chef action stations and floral and décor design.
But what truly sets this Salt Lake City catering company apart is their dedication to protecting the wellbeing and development of the community both in and outside their workplace. But why do they feel such a strong sense of responsibility to do so? Kate Sullivan, the Director of Marketing at Utah Food Services stated,
"Effective teamwork is one of the biggest contributors to the success of an event. Experienced professionals are our biggest asset, and we go to great lengths to preserve that. It is our belief that every individual has a responsibility to find a healthy balance within their lives, and every business has a responsibility to foster an environment where that can happen. With this in mind, our social values are rooted in growth, sustainability, and inclusion. Without these essential core values, catering very easily becomes just another meal. Being socially aware, and taking action where we can, is our way of being on the larger team that is Salt Lake City. We continually audit our behaviors and ask ourselves, 'how are we impacting the community around us?' we use this to evaluate and guide our business decisions."
The way that Utah Food Services core values materialize range from active involvement with local nonprofit organizations, maintaining industry standards for environmental sustainability, inclusive staffing programs, and exclusive memberships with leading industry associations. The team at Utah Food Services insist that social responsibility is a critical part of a business's ecosystem. The team at Utah Food Services hopes that by sharing their core values, they can inspire other businesses to follow suit.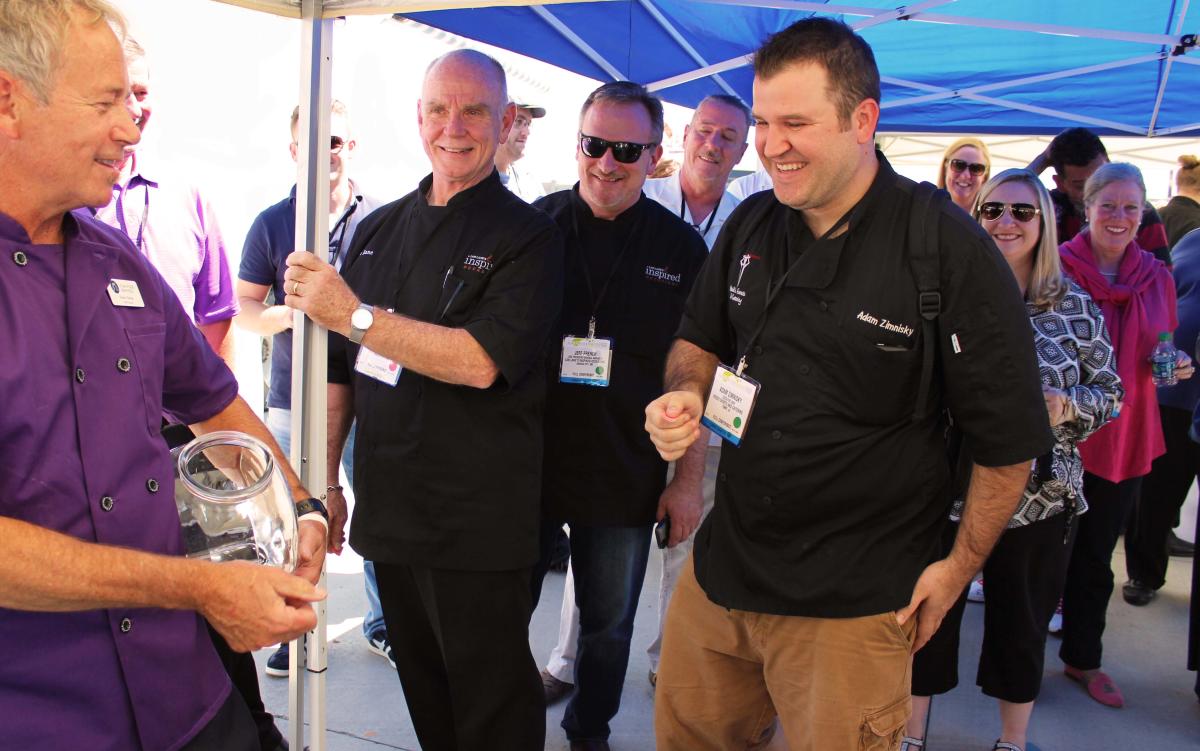 Growth
Utah Food Services is an active advocate for growth. In 2018 alone, they contributed an estimated $200,000 toward internal and external community improvement. Utah Food Services implements a dual growth model comprised of promoting internal advancement as well as supporting external community development. Internally, the company offers tuition reimbursement programs, employee development programs, industry-relevant conference sponsorships, and a variety of employee-specific scholarships for higher education. Externally, Utah Food Services contributes to a myriad of nonprofit organizations, culinary scholarships at Salt Lake Community College, Scholarships through the Angel's Hand's Foundation, and active contributions to industry related forums. Sullivan claims that "innovation is quintessential to success in this industry, and constant growth is the only way to foster that. We firmly believe in supporting positive change in as many ways as we can, because we feel like it is our responsibility to give back."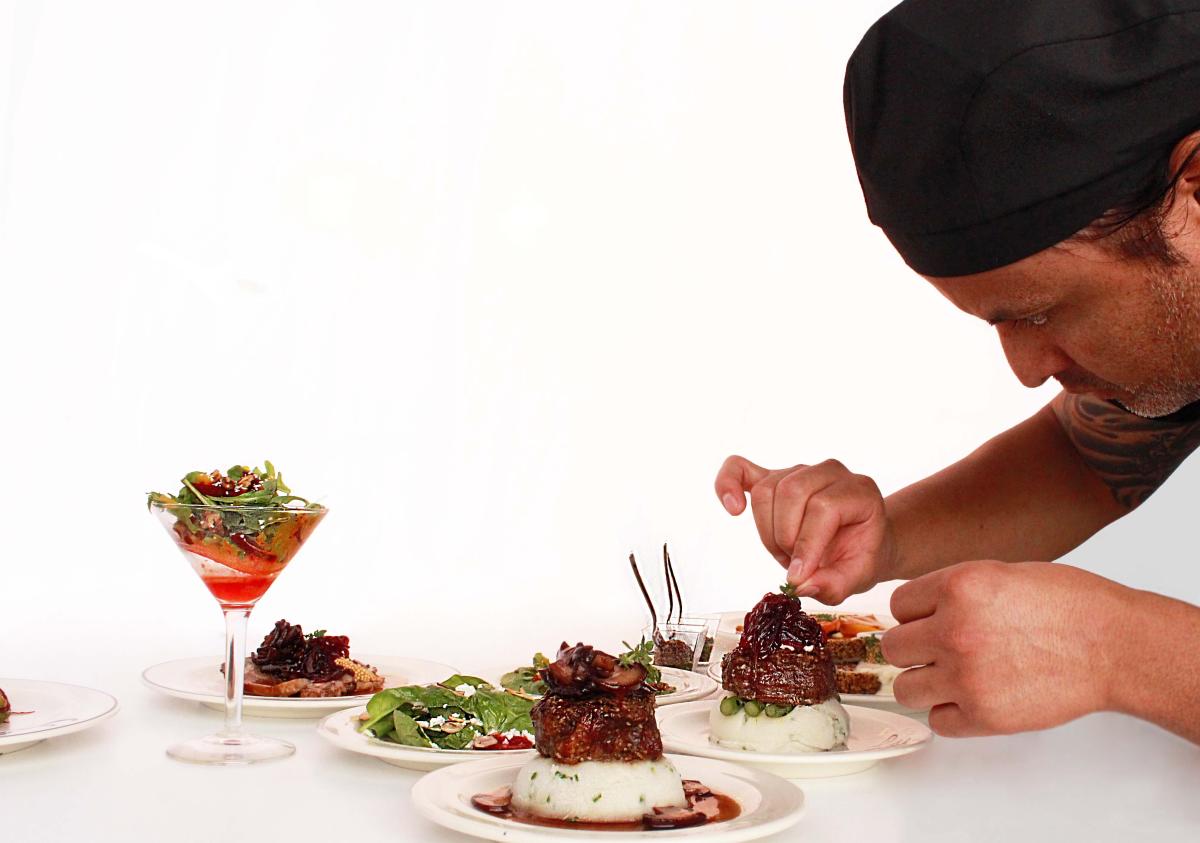 Sustainability
Utah Food Services is actively involved with the green team committee housed in the board room at the Salt Palace Convention Center. This team, comprised of PSAV, Visit Salt Lake, and SMG, was recently awarded the IMEX-Events Industry Council (EIC) Innovation in Sustainability Award at IMEX Frankfurt 2018. This team, spearheaded by Chance Thompson, was recognized for their creative strategies toward sustainability. This team promises that sustainability isn't as difficult as people make it out to be. They encourage businesses to do whatever they can toward sustainability. Even small contributions consistently put into practice can have a big impact. Being a member of this team has encouraged Utah Food Services to invest in solar panels, alternative fuel vehicles, organic waste diversion via the Wasatch Resource Recovery facility, opting for eco-friendly alternatives to single use plastics, maintaining active membership with the Utah Clean Cities Coalition, partnering with the Portland pact for sustainable seafood and meeting APEX/ASTM standards for environmentally sustainable meetings.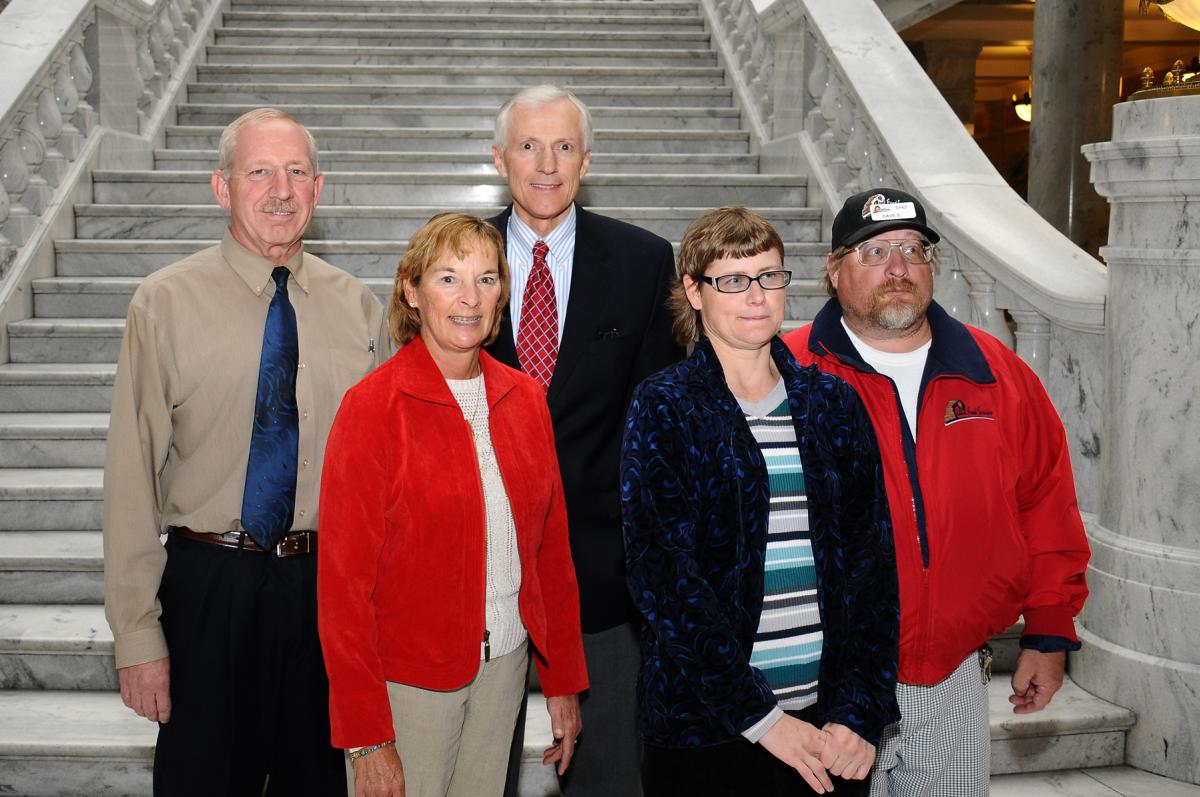 Inclusion
Utah Food Services has repeatedly been recipients of the Governor's Golden Key Award for their outreach program which provides employment opportunities for the mentally/physically challenged, individuals in recovery programs, retirees, youth groups and political refugees. Their team also actively seek partnerships with companies such as Enable Utah, The Salt Lake City Mission, and various other local groups looking to raise funds for their causes. Utah Food Services wholeheartedly advocates for non-discriminatory employment. When asked about the motivation behind this practice, Sullivan said "our differences are what make a good team, when people are allowed to tackle the same problem with their vastly different life experiences, we are able to solve problems more wholly. Everyone has something to contribute and when given the opportunity, they will usually go above and beyond."